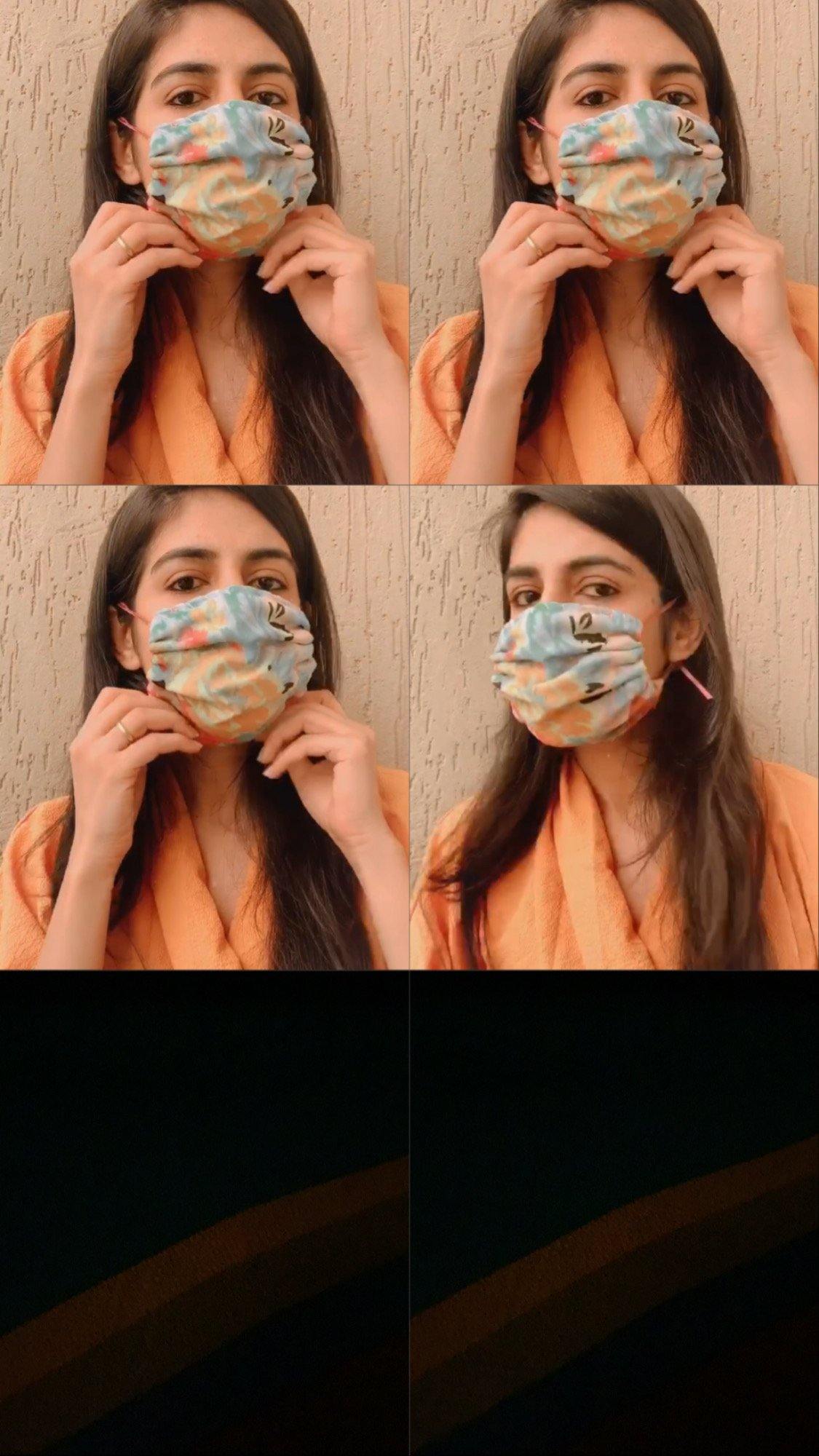 Face Mask Tutorial Do it Yourself
Hey there , hope you are safe and staying home with your loved ones. I know it's been too sudden for us to realise how fragile life is and never to take anything for granted. We are in this together and do not forget #thistooshallpass. 
Make sure you are staying indoors and when you step out of the house to get essentials, ensure safety first, of your own and of those around you.
Today we would like to show you a quick way of making cloth face masks which are re-useable and washable, do not worry if you don't have a sewing machine, this can be hand stitched.
A face mask should meet these requirements:
Provide protection 

Allow breathing without restriction

Be secured with ties / ear loops

Fit closely and comfortably against the side of the face.
Things required for stitching:
3 pc of 10" X 10" fabric (Cottonstrips/ pillowcases / sheets/ dupatta/)

Pair of scissors

Measuring tape/ scale

Needle

Thread

Safety pin

Ribbon/ dori
We have made a basic design as well as an advanced version which you can see in the video. Even if you are a beginner sewer, you will be  definitely able to handle this pattern. We have made a tutorial video too , to walk you through. Make sure you sanitise the masks for each use, guidelines are just below in the video :)
Hope you found it useful! Drop us your feedback and if you have any questions pls feel free to reach out to us on contact@ozelbirsey.in :)